Service Projects
Faith

 

Build

, a Habitat for Humanity project
Hopedale is a participating congregation in Faith Build, a Habitat for Humanity project. Oxford area churches are joining together with Miami students and other community organizations to fund and build the ninth and tenth Habitat houses in the development of Reckford Woods  on Fuller Way (near US 27 west of Oxford). The home-buyer family contributes over 500 hours of "sweat equity" in the building of the house. 

Oxford Presbyterian Church, Holy Trinity Episcopal Church, St. Mary Catholic Church, Oxford United Methodist Church, Faith Lutheran Church, and Hopedale have all banded together for this venture.  

You don't have to be a skilled house builder to participate! No experience is necessary, and all tools, equipment, and supervision are provided. The Habitat workers provide the expertise and the Miami students provide the oomph! 
People 16 and older can work on the house and those who are younger can help with making and serving lunch. You can contribute in many ways: work on the house, prepare lunch for the volunteers, make individual contributions, and support fundraisers for Habitat. Please call or email Liz Woedl at 513-280-1044 or liz.woedl@gmail.com if you are interested and have questions. You can signup to work on the Projects at  https://habitatcincinnati.volunteerhub.com/lp/ofb/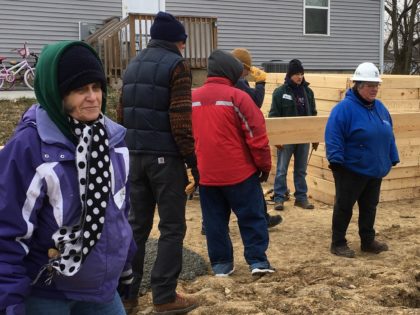 Oxford Community Choice Pantry
We encourage Hopedale members and friends to volunteer as shopping assistants for our friends and neighbors at the Oxford Community Choice Pantry (OCCP), 400 W. Withrow St., Oxford, Ohio. OCCP serves approximately 300 households in the Talawanda School District. You can find out more at http://www.oxchoicepantry.org/ or by calling 513-523-3851. The "support" page on their website features many ways you can help OCCP!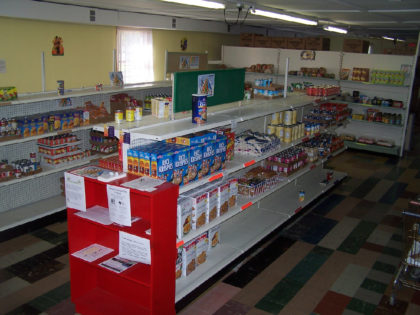 Community Meal Center
We ask Hopedale members and friends to help serve and assist our neighbors and friends at the Community Meal Center at the Zion Lutheran Church, 212 South Front St. in Hamilton, Ohio, on the first Friday of every month, from 5:00 to 7:30 PM. If you would like to know more about the Meal Center or would like to carpool from Oxford, please call Liz Woedl at 513-280-1044.